Welcome!
On this forum you can discuss iRidium with other users. iRidium consist of 2 main components - i3 pro app and iRidium Server. Please post here your questions, ideas or errors you find.
Please send your questions to support team as a private messages.

Status of locked buttons is not correct
Hi,
Create new project
create 2 buttons
Select them both, and lock them
Click outside the buttons, so un-select them
Select them both again, and right-click mouse.
Watch that "Lock" AND "Unlock" are active --> which is not correct.

Please fix.
BTW: this is the same (not good) situation when you Group buttons....
Thanks
Theo
Hello,

It has been implemented from iRidium Studio 1.0.0.18317
Hello, I define a tag
hello
i define a new tag and channel in Iridium server,
i can see its value on Web interface.
any one can help?

Текущее состояние Server.Channels.Virtual в Script?
feedbackTest.zip
4 кнопоки (посылают 0 1 2 3)
2 тригера (посылают 0/1 и 2/3)
по логам видно, что сервер в функцию вставляет не полученное значение на момент вызова Script , а предыдущее..
собственно вопрос:
Что я делаю не так?

KNX FT1.2 Serial/USB driver
Драйвер для



Weinzierl

KNX USB Interface 311
/330/USB
других производителей
и
KNX Serial BAOS 870

то чо можно непосредственно воткнуть в сервер, исключив LAN

Option Gallery Template
Hi,
Can you explain the function of "Gallery Template"?
We can't find the way how to use it..

Thanks
Theo

Panel Blocks
When we choose in Studio for Tools, Default Panel Sizes, there is a panel displayed: Blocks.
What is the function of this panel?
Thanks

Theo


Проект не запускается на панели iOS (Server)
Панель iPhone5. i2 Control v3.0 установлен через TestFlight и запускается через TestFlight.
Проект на панель загружается через Transfer, но при запуске сообщает об отсутствии лицензии. Команды с панели на сервер не посылаются, сервер не видит этого клиента.
Тот же проект работает на панели Windows и управляет оборудованием (HDL)

Default Program
*.siprz on Windows 8.1 is not opening by default in iRidium Studio. Trivial but annoying
Please add this default in the installation :)
Thanks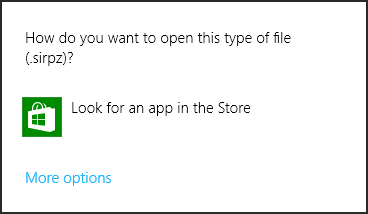 Загрузка проекта происходит 2 раза
При загрузке проекта на панель, доходит до 100%, затем начинается заново и также до 100%, после этого останавливается. Т.е. загрузка происходит 2 раза. Не всегда, чаще один раз.
Iridium server
Hello,
Is the
server available
and at what price
?
Or
is it
possible to have an
availability date
?
On a

draft

standard

for residential,

there may be

:


- No

management

,

use of

one or more

client applications

(

i2control)

only

to manually control

the functions and

view reports
- Management

of

watering

,

management

of

heating

zones

with a weekly

programming

by zone,

the

master

CPU (

running 24

/

24h

and

365/365

d

).

I have a solution

with

Industrial Panel PC.

But

Knx

is too expensive

In

France

, home automation

for residential

KNX

does not start.

Except

of wealthy

customer

or for

large buildings.

So

the cost

of the Panel PC

+

cost

i2control

(which

is expensive

to site

license)

is not accepted

by the customer.



Patrick