Welcome!
On this forum you can discuss iRidium with other users. iRidium consist of 2 main components - i3 pro app and iRidium Server. Please post here your questions, ideas or errors you find.
Please send your questions to support team as a private messages.


Hi,
Create new panel in Studio (Panelproject).
Click with the right-mouse button on the name of the project
There is an option: "Create Two Project" (for creating the Server project)
Please change the description of this option, it's not clear what is means.
A better description could be: Create Server Project
Thanks
Theo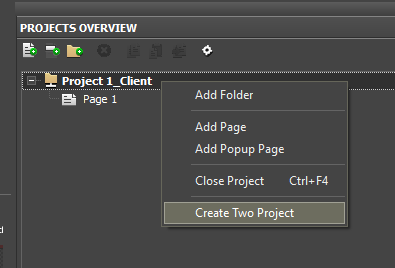 Hello,

It has been implemented from iRidium Studio 1.0.0.18317