Questions

Hello,
i'm searching how i can communicate with mij ipad with iridium mobile and my beckhoff cx8090 controller for a building automation project.
i'm searching for a simple way to control bits that i wanna use to control some lights etc...
but i don't wanna control the hardware outputs immediately , i first wanna control this request in the program with other conditions before i set the hardware outputs.
but i can't find how i set virtual variables from iridium to beckhoff.
from what i found now i think this has to me written in the holding registers 3000 and 4000 of modbus
so i made a variable in beckhoff as you can see in image below: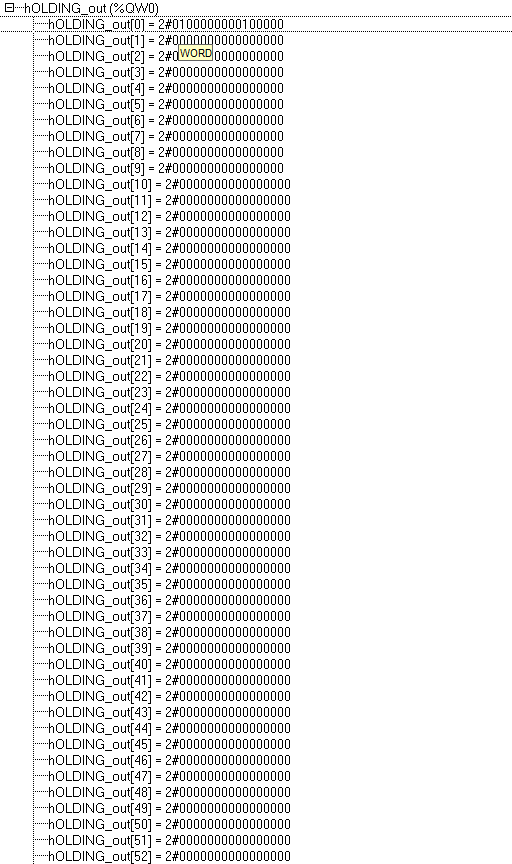 and then i made in iridium next variable in the modes tcp driver: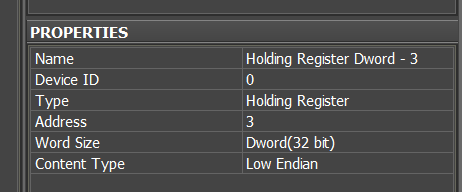 this works fine an the value in beckhoff of holding out[3] and holding out[4] changing when i change in iridium.
but this isn't what i exactly want because i wanna sen bit command separately
for example :
button light 1 => set bit 1 in beckhoff
sound simple but i can't find how to do this,
i hope someone can help me with this or has example how to test this
thanks a lot
Jarryd