Welcome!
On this forum you can discuss iRidium with other users. iRidium consist of 2 main components - i3 pro app and iRidium Server. Please post here your questions, ideas or errors you find.
Please send your questions to support team as a private messages.

Change to registration page for end users
Can we please change this page to clarify for end users who now have to register on the website: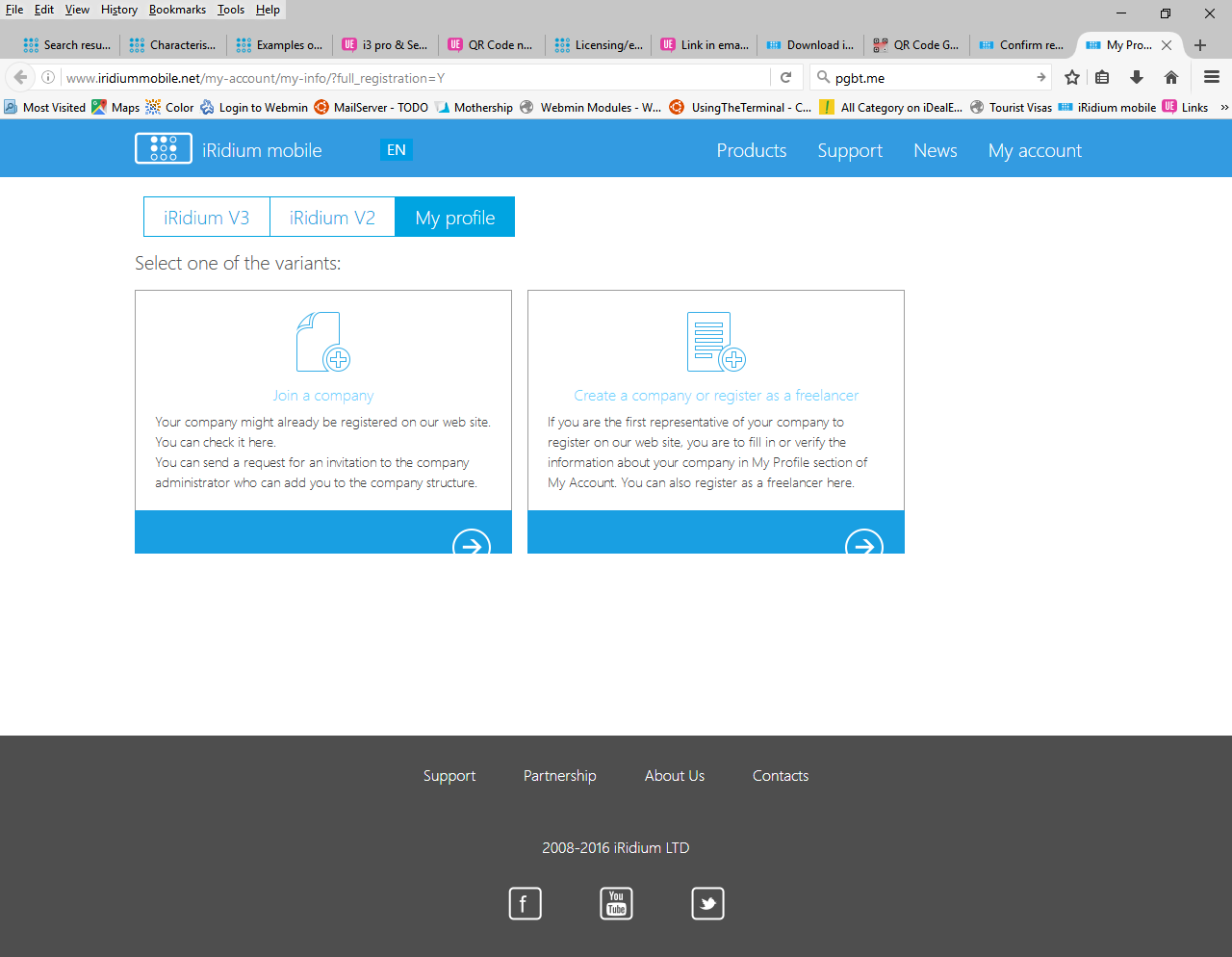 To something like:
For users:
Process complete, you can now log into i3 pro and download your projects. Thank you
For installers:
Select one of the following options:
Join a company Create a company or register as a freelancer


Cannot send an invitation to another integrator
Hi
I have written a project for another registered integrator, and the easiest way to test this is to add the project to the cloud, add a trial license, and invite the integrator so he can download and test the project. After the project is handed over, he will only then add it to their cloud account.
But I get this error:


(I have changed the above to my email in the screenshot to protect the integrator's privacy)

Please change so I can send an invitation to another registered integrator


Other library support
Hi there,
Is there support to integrate other libraries like jQuery or AngularJS?
BR
Daniel

Logoff (logout) account on server is hard to find
Hi,
When logged-in with the iRidium account on the iRidium server, it's possible to sync projects from the Cloud. But if you want to use an OTHER iRidium account on the server, this has to be done at the moment with the option "Deactivate server" in the section "Cloud". This is not logical.
First of all, it's in the section "Cloud". But the iRidium account is stored locally in the server.
At second, it's the description 'Deactivate" server. Installers are searching for an option "Logoff" or "Logout", and do not think to search this option in "Deactivate server".

Please rename this button to "Logout iRidium account" or "Logout Server", and think about to place this option in the upper right side of iRidium Server webpage (Administrator | Logoff | Exit) or something like this.
Thanks
Theo
Hello Theo,
When you login, the server is activated for your integrator account. You can find this server in your "My account" section. There you can link the server to automation objects. When you log out from the server, the server is deactivated and you cannot link this server to any automation objects.

URL's to new download --> improve them
Hi,
on this page we can download the firmware: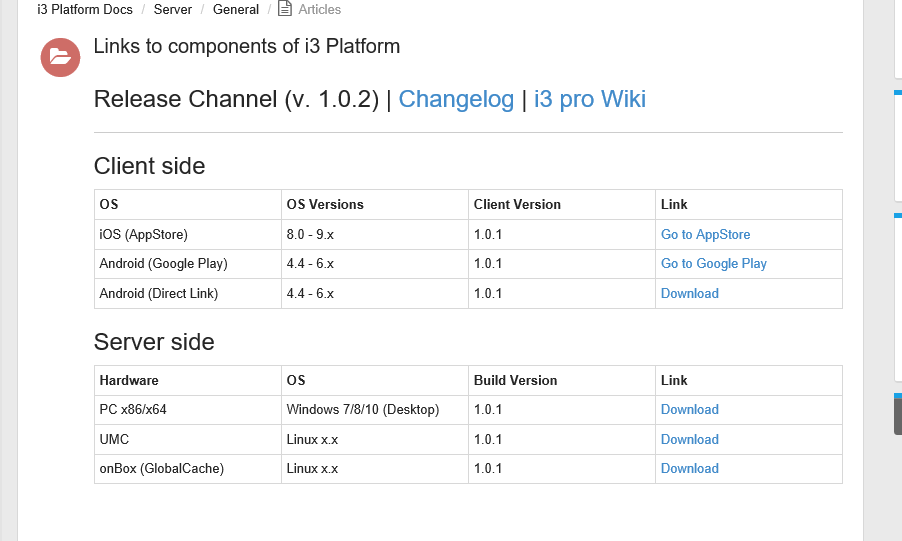 But, when upgrading the iRidium Servers with new firmware, we need the link to the real location on a server. Maybe it's an idea to make a button: "Copy the URL to the clipboard", to the installer can paste this link/url in the webpage of this iRidium server?

Something like: http://www.iridiummobile.nl/marketing-materialen/iridiumserver_1.0.1-8197_GC.tar
Because now, the installer can DOWNLOAD the file, but this download has no value. He has to upload this file first to a webserver, and then he can paste the location of this webserver in iRidium Server update field.
So, it's better to make this button: installer can copy the location of the new firmware to the clipboard, and simply paste it onto the webpage of iRidium server.
Thanks
Theo
Hello Theo,
Now you can use a right button mouse/Copy link address (Copy shortcut in IE):


Server web-interface won't work in internet explorer
If i want to use the web-interface of the server, this is only working when i'm using the google chrome browser. Is this a known issue or do i need to change some settings in internet explorer if want to use it.

Change date and time on iRidium KNX Server is not easy enough (and not working!!!)
Hi,
When we want to change the date and time in UMC KNX Server, this is very boring.
By default, the date is 01-01-1970. When we want to change it to the current date, we have click about 552 (yes, 552) times to choose the right year (2016).
Do you think installers are stupid, and click 552 times to select the current year????

Maybe (maybe) it's an 'idea' to make a simple button: take current date + time from PC???
Maybe this is more convenient, then clicking 552 times (46 years x 12 months) ??

Please, make working software and functionality. Not software and functions like this :-(
BTW: after selecting a date, and pressing SAVE, the SAVE button don't respond.

Thanks
Theo
Web Interface рвет соединение после авторизации
Ошибка повторяется на серверах windows xp 32 и raspbian. Сами сервера работают нормально, тестовые проекты отрабатываются нормально, но некорректно работает веб интерфейс. При заходе на сервер порт 8888 появляется форма авторизации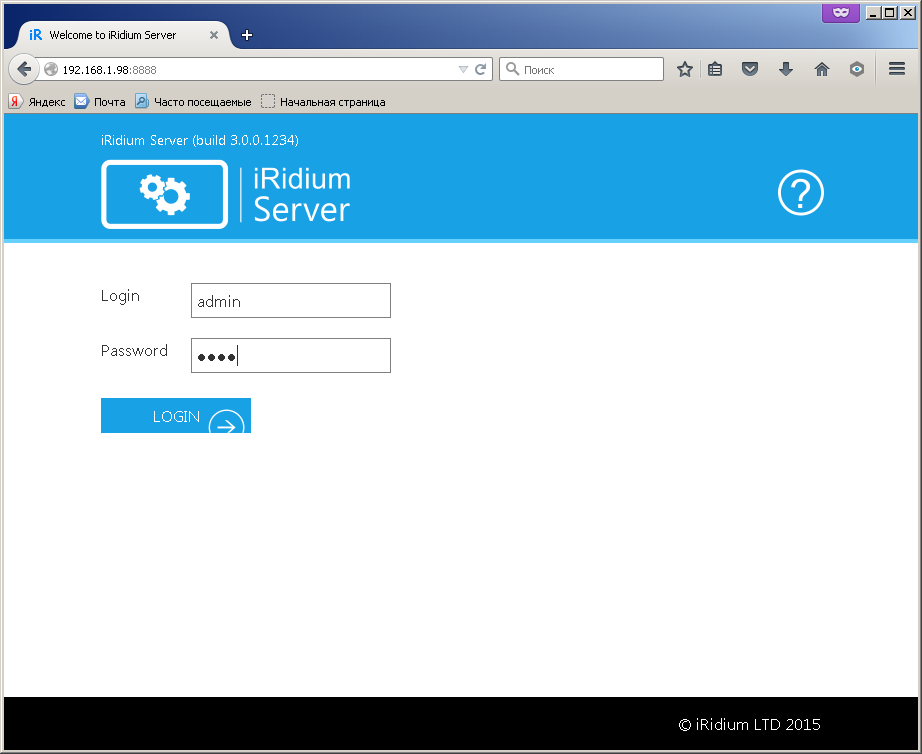 после ввода admin, 2007 браузер сообщает об ошибке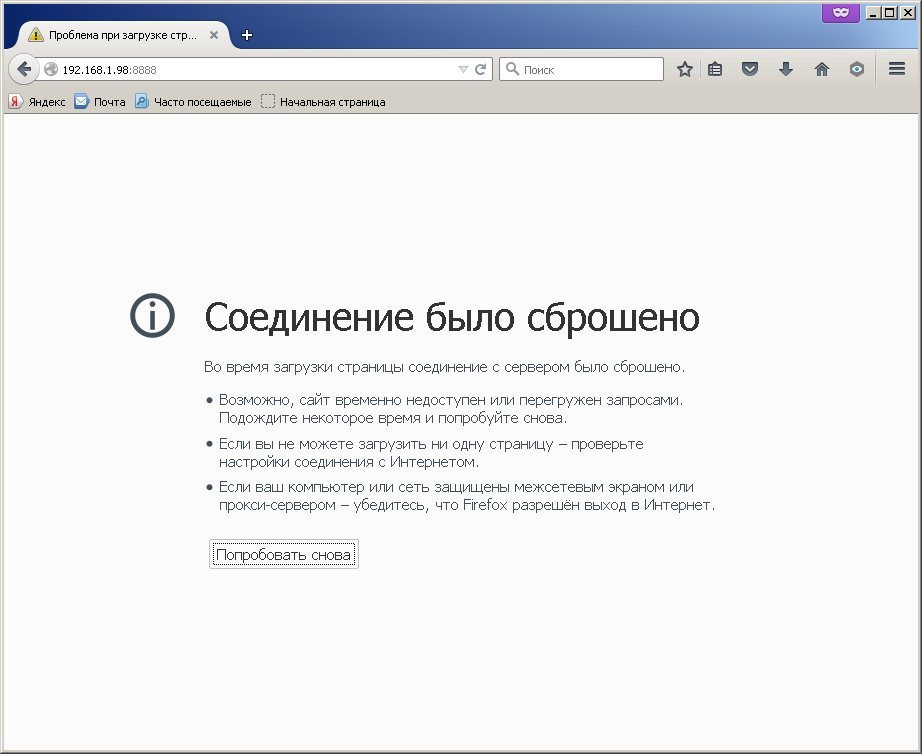 Проверял на Mozilla Firefox и Google Chrome.
содержимое папки /iridiumserver :
root@orangepi:/iridiumserver# ls -l
total 3816
-rwxrwxrwx  1 root root 3893248 Nov 17 13:18 iridium
-rw-rw-rw-  1 root root    1062 Mar  4 20:06 server.crt
-rw-rw-rw-  1 root root    1704 Mar  4 20:06 server.key
drwxrwxrwx 10 root root    4096 Mar  4 20:06 www
прикладываю вывод tcpdump -nnaX port 8888 на сервере
web version
hello

The web interface is very important feature of any server application. The web interface we have right now for iridium server is client web interface? or you will change this interface a bit better in future?
Hello.
At the moment, such is not present, but you can create an idea about this

Какие логин-пароль на Web интерфейс по умолчанию