Questions

I've created a trigger button with the following properties: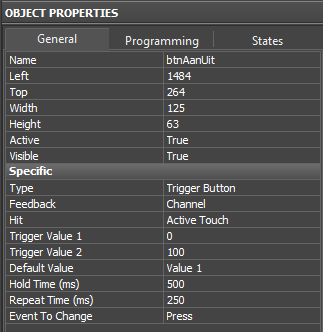 I've linked multiple feedbacks (that each return a value between 0 and 100) to it's value:

When all 4 feedbacks have a value 100, the button is in the "On" state (which is good).
However when 1 of the 4 feedbacks goes to 0, the button goes to the "Off" state. But there are still 3 feedbacks that return a value of 100. Why does this happen?