Questions

Good Morning, 
i'm having this issue about Server and Telnet/TCP.
What i'm trying to do is to control a smart power socket with 4 ports (netio 4c) with buttons , all the input commands are ok but i need to receive a feedback (the light is on / the light is off). 
I'm controlling the socket via Telnet (using hex code).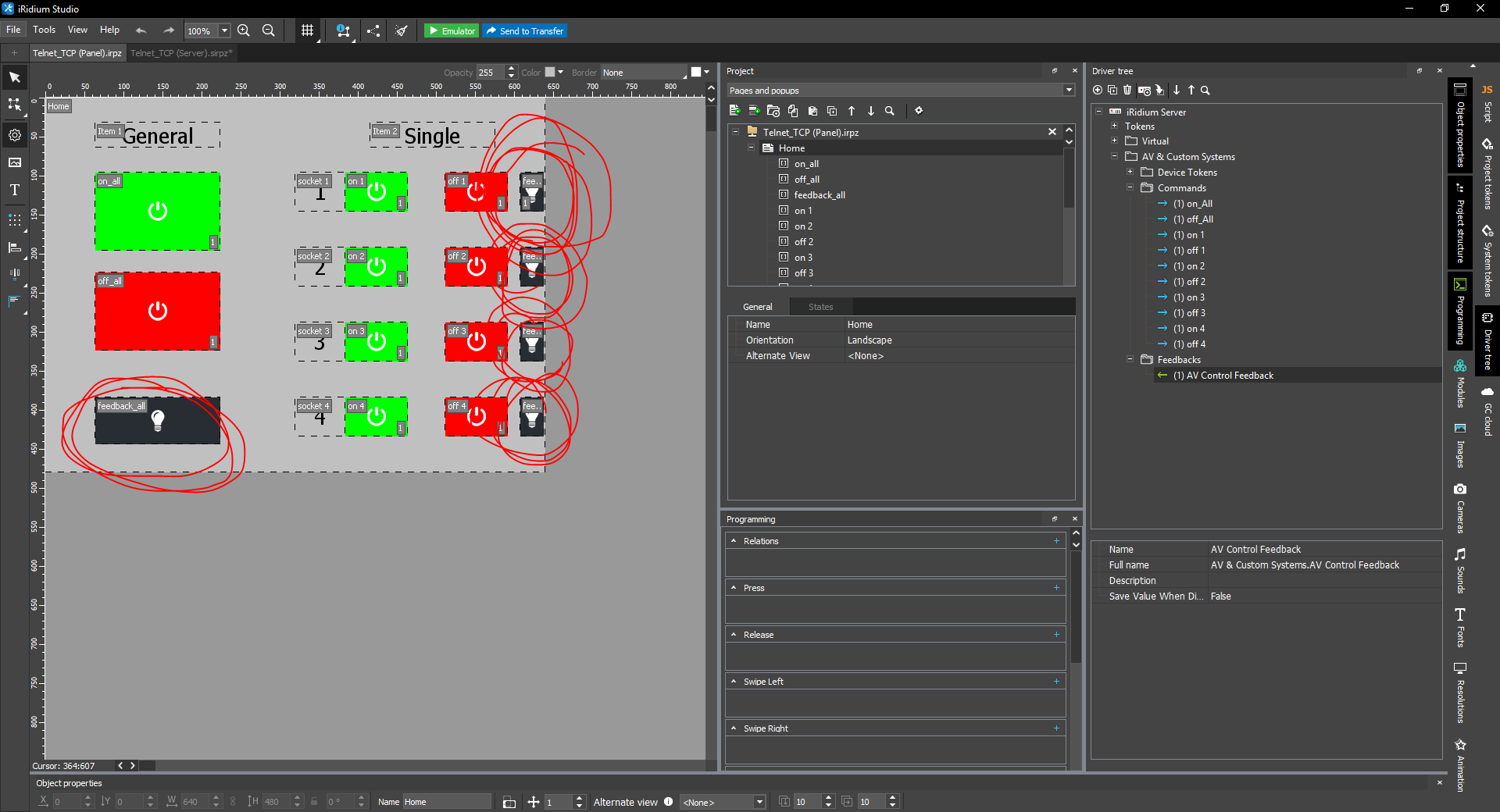 The circled button should receive the feedback.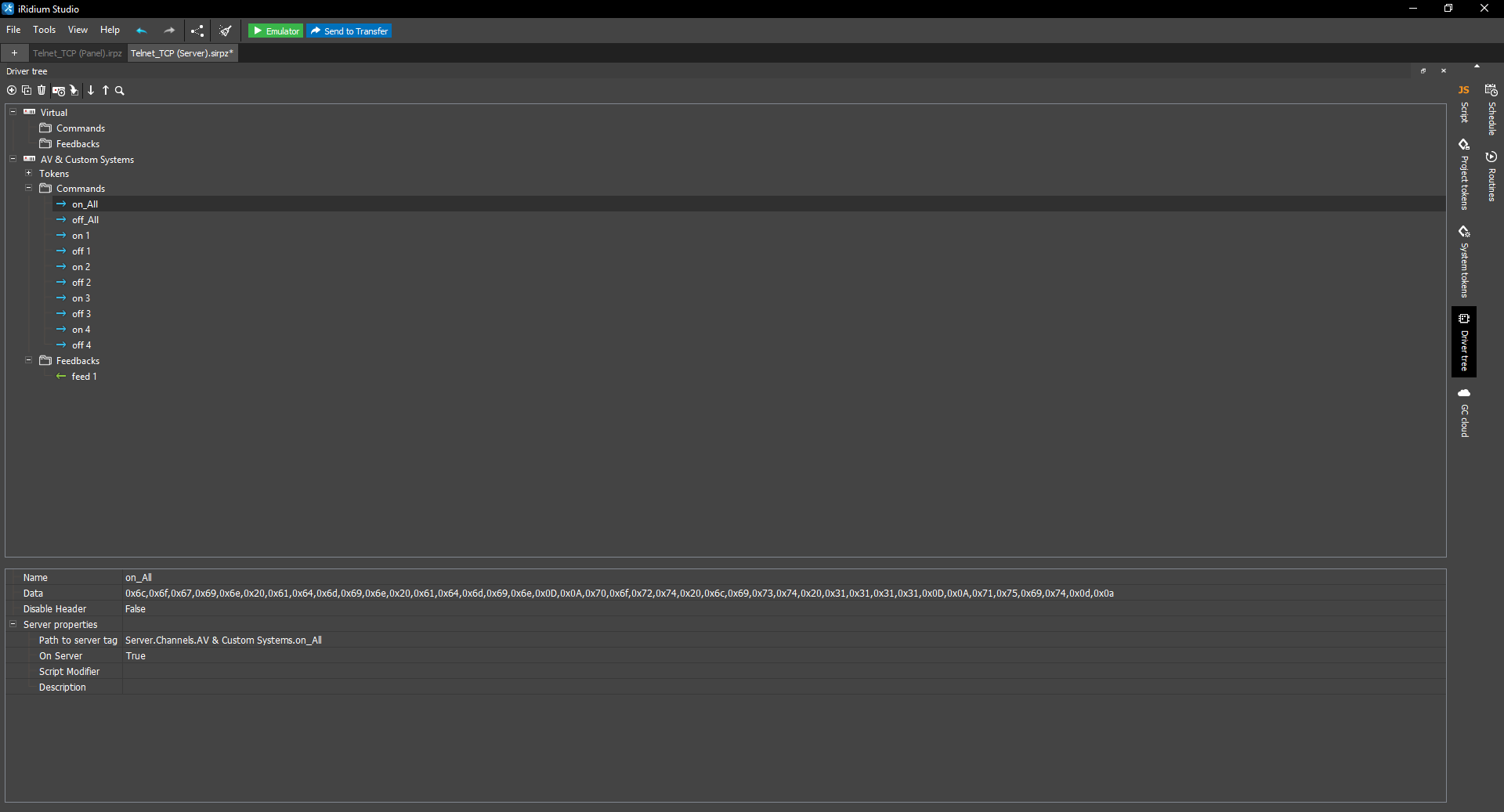 And this is the Server I/O config.
this is the command to get the port status (n.1 of 4) : 
0x6c,0x6f,0x67,0x69,0x6e,0x20,0x61,0x64,0x6d,0x69,0x6e,0x20,0x61,0x64,0x6d,0x69,0x6e,0x0d,0x0a,0x70,0x6f,0x72,0x74,0x20,0x31,0x0d,0x0a
Thank you, Samuele