Articles
You can learn the version you use in the system menu of the application (any OS):
1. Start i2 control v2.2
2. Open the system menu using one of the
available ways
.
3. Click on "Info".
4. The application version is indicated in the second last line.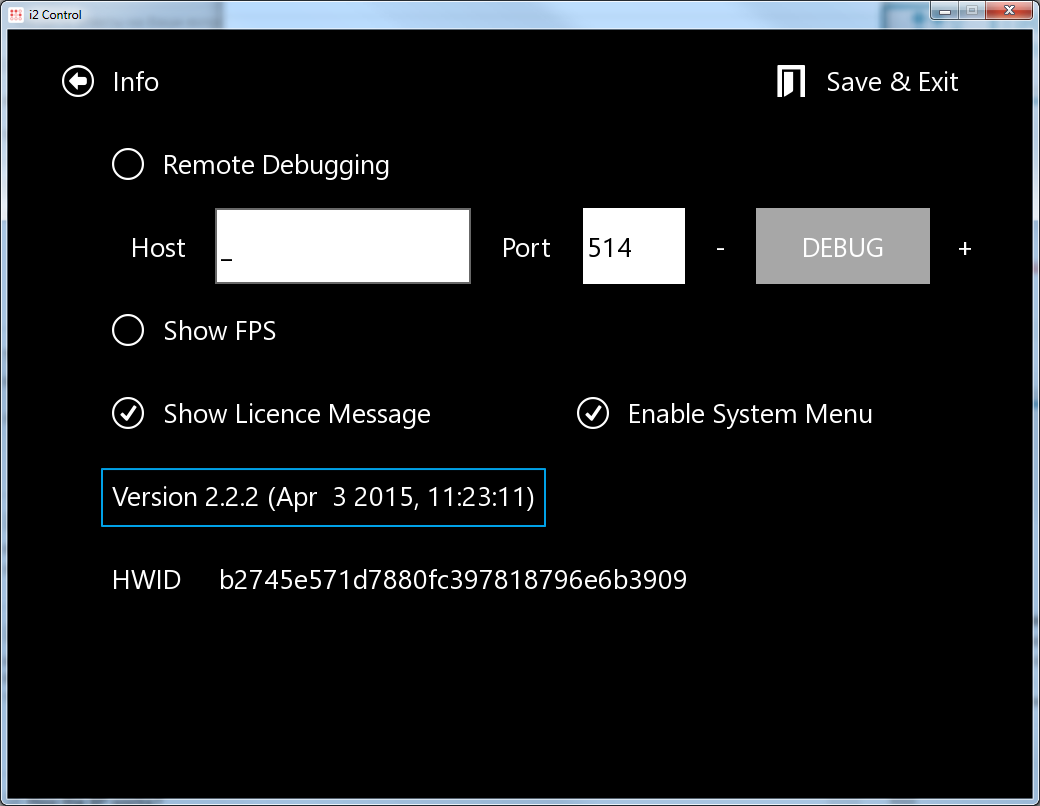 There is an additional way for the application launched on Windows:
1. Open the folder: C:\Program Files (x86)\iRidium mobile2\iRidium
2. Right-click on the iRidium file and select "Properties".
3. Open the "Details" tab.
4. The version is indicated in the "File version" field: