Articles
The server can be updated in several ways:
1. Download the latest version of Setup iRidium Server.exe from the web-site.
2. Via Web-interface:
- Go to the web-interface, go to the System folder.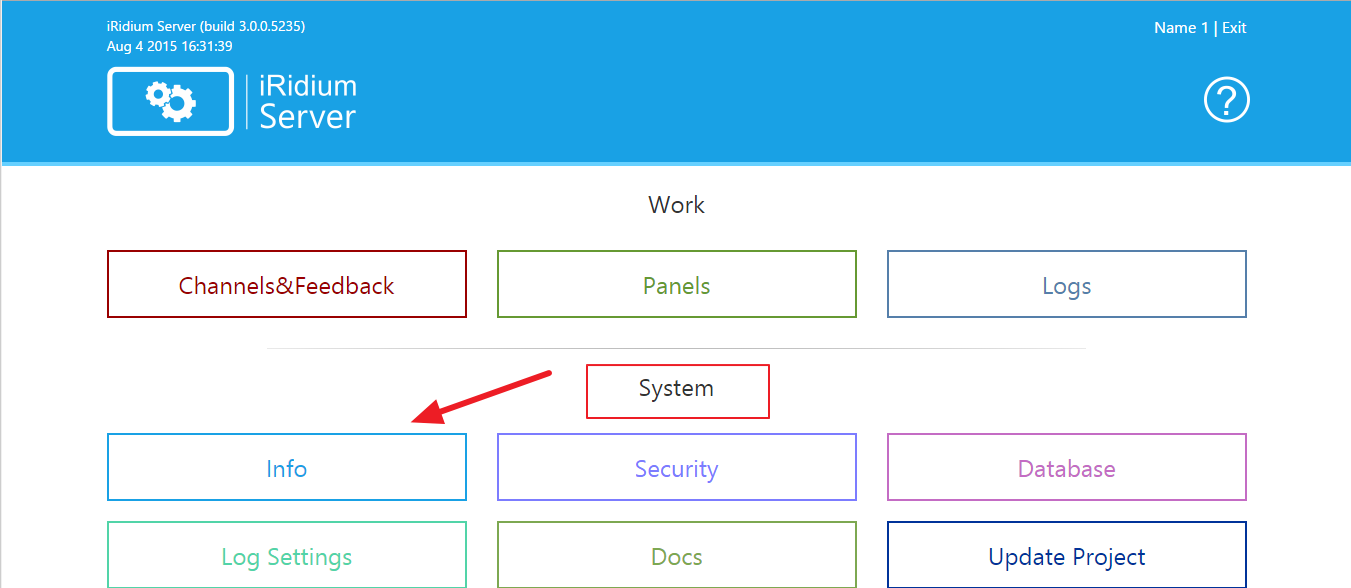 - Затем во вкладке Info найдём параметр Build.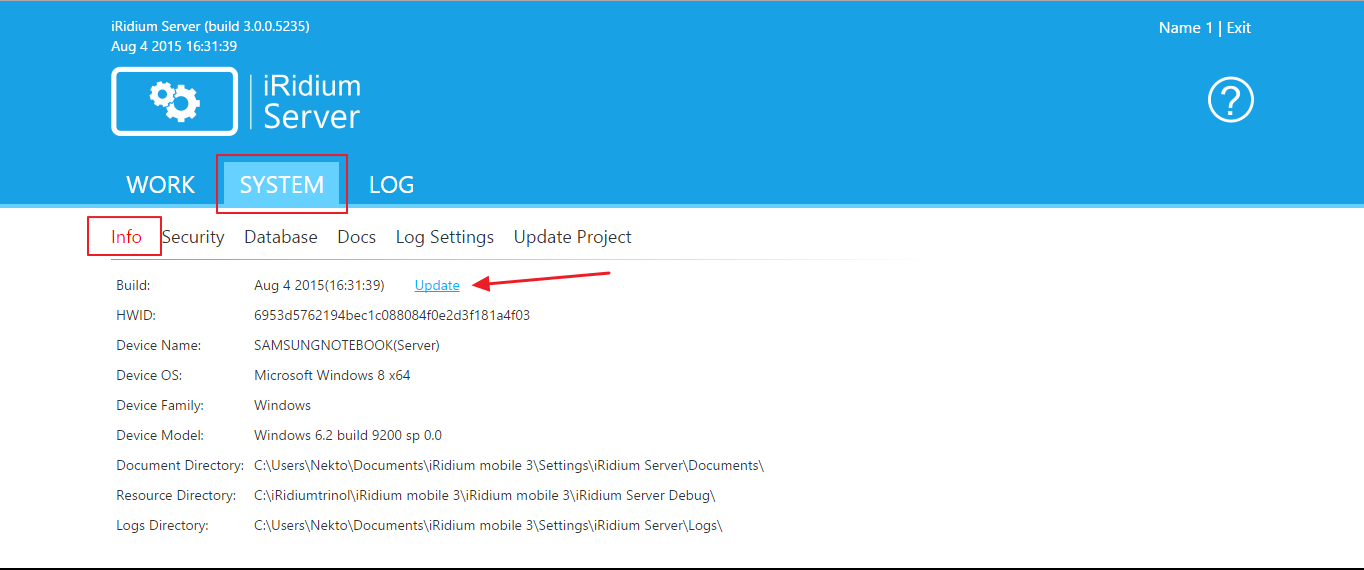 - Далее нажимаем на ссылку/кнопку Update.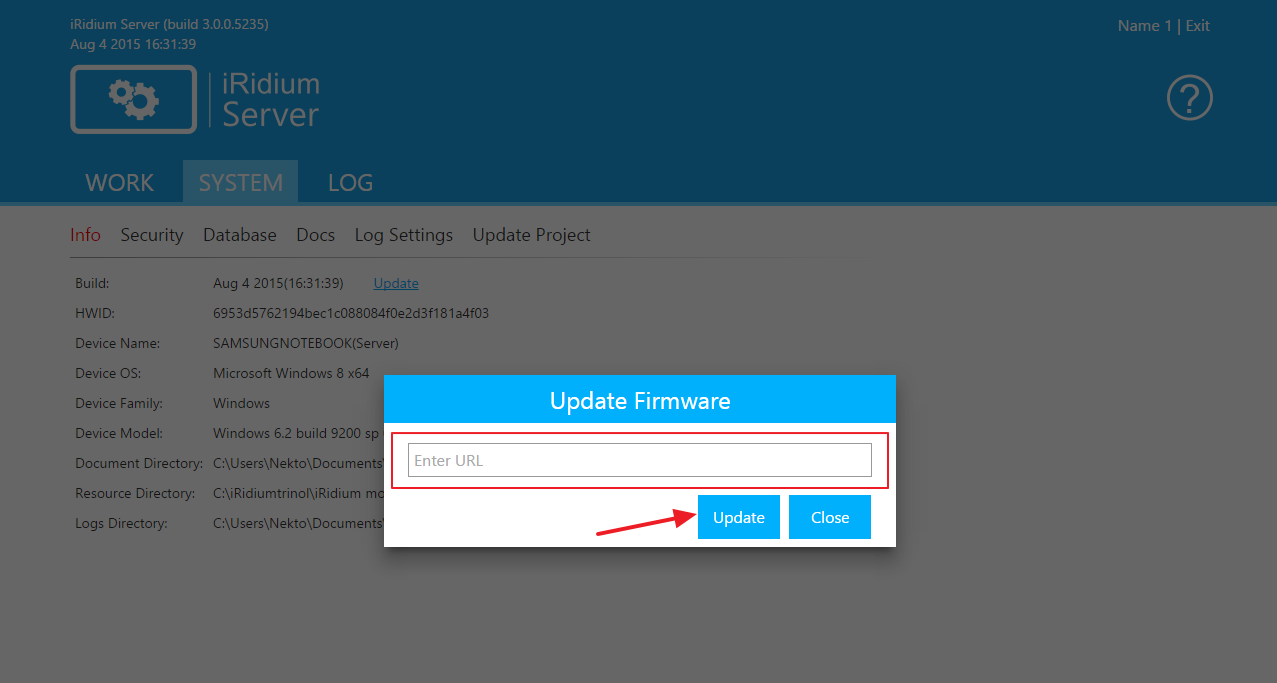 - Enter the address where to get the new version of the server.
- Press Update button.
3. With the help of iRidium Script:
To understand how to update a projecy with the help of iRidium Script, download the following project
UpdateScript Server