Articles
To get a license for your server, send us HWID of your server. Do the following:
1. Launch the Server.
2. Open Transfer.exe
3. Find all servers/panels to see them in Transfer.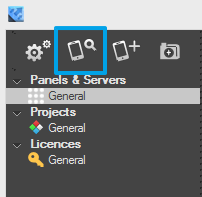 4. Find the Server in Transfer (it has the following name, "name of your device"(Server) )

5. Click with the right mouse button on the server and select "Copy HWID" in the dropdown menu.

Send it to us via
this form
HWID of a server always begins with 6953