Questions

Hello,
I wanted to run the iridium server software on a HP ProLiant ML350 Server.
When i installed the software and wanted it to run i get the next error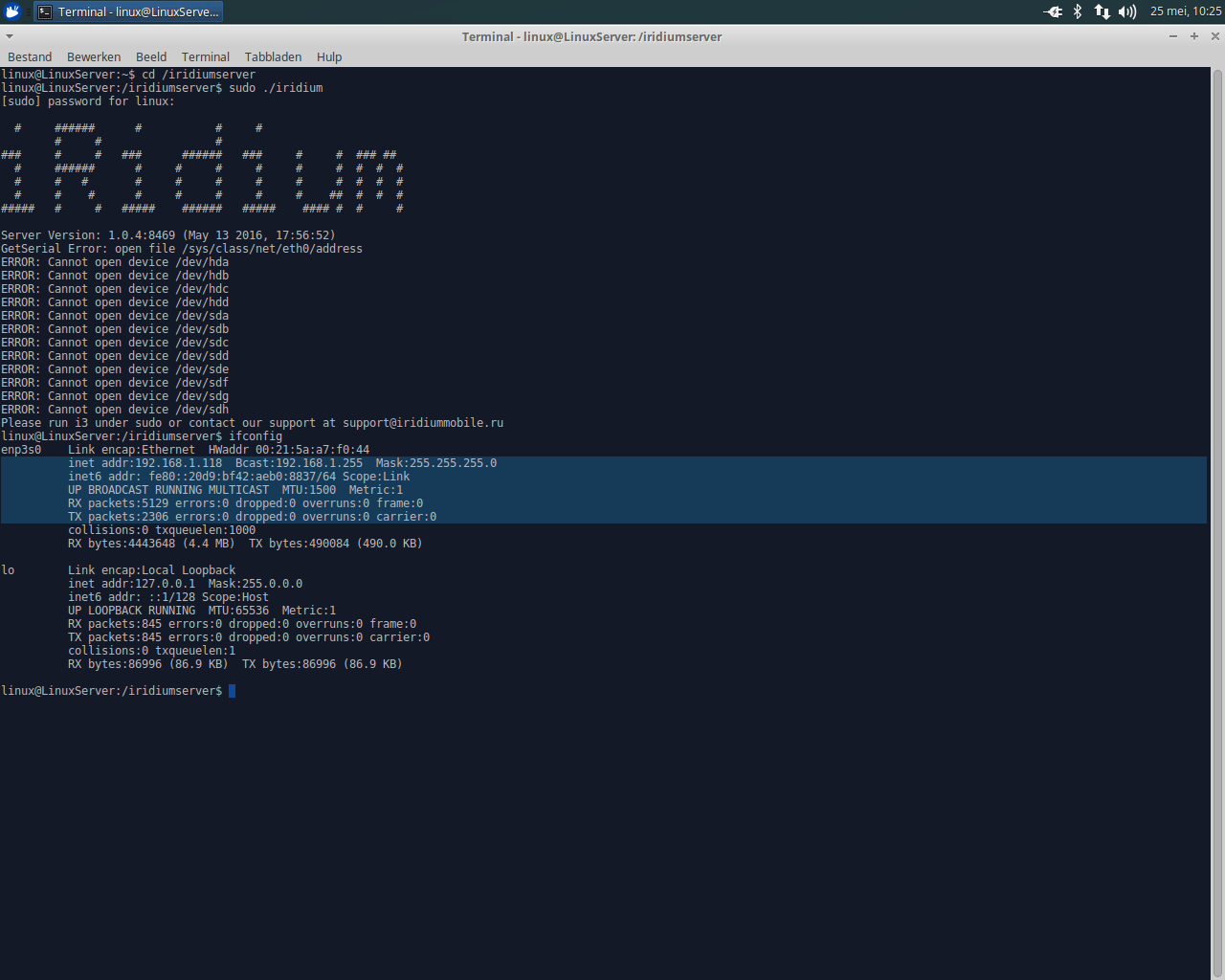 I think the error is in the eth0 interface because this interface is not known by the server as it's called by default: enp3s0.
How can i rename this interface to eth0 or is there another way to solve this problem?