Articles
ALL ACTIONS ARE DONE WITHTHE SAME APPLE ID (email)

Designs are uploaded from the new Transfer 3.0, located in beta-setup!

1. Enter AppStore and install TestFlight app.


2. LaunchTestFlight and send your AppleID to our e-mail( contact@iridiummobile.ru with the topic - Access toTestFlight).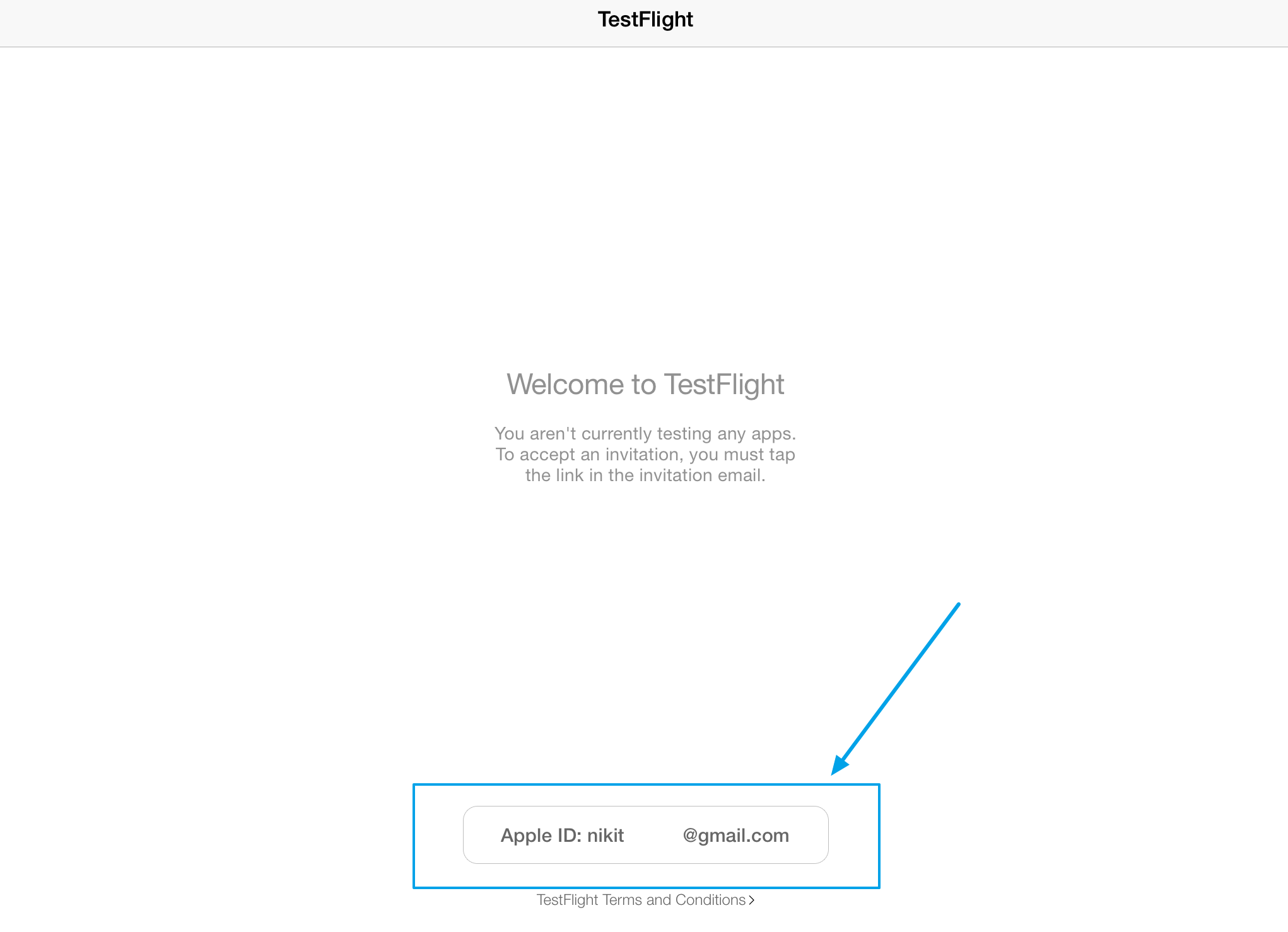 3. Some time later you'll get a letter (at your Apple ID) to confirm your participation in Beta-testing.


4. Follow the link in the letter you received from the iOS device with the help of Safari or built-in Mail App.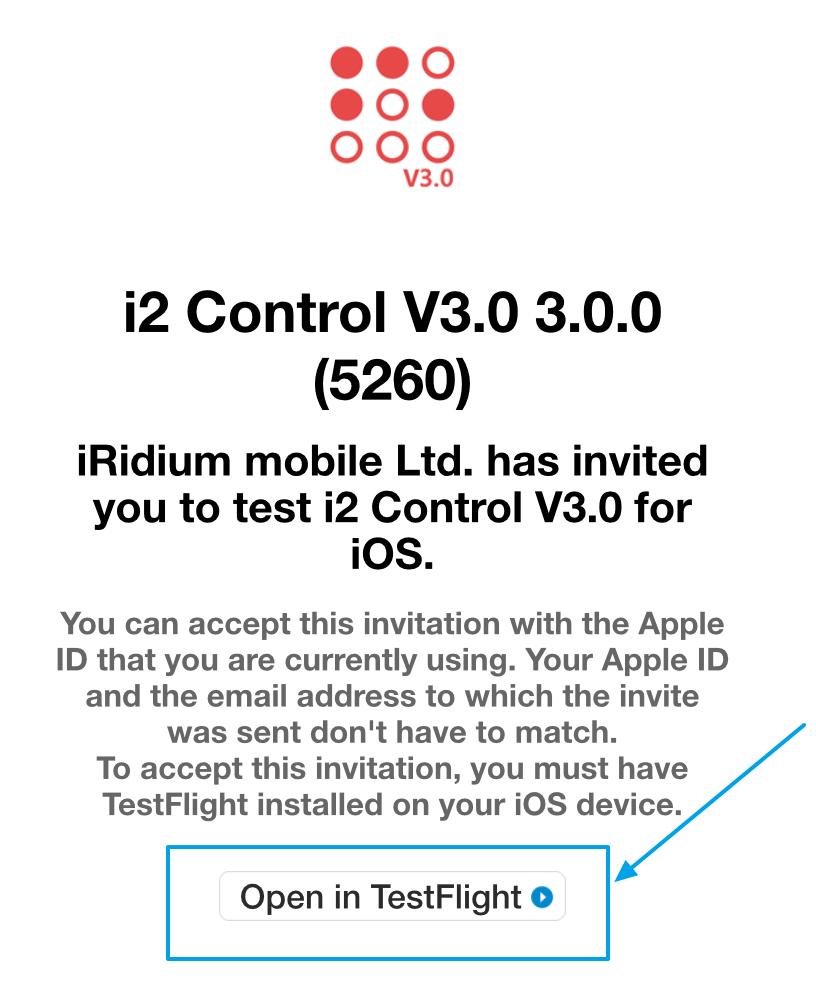 5. You'll see an app available for downloading. Press "Install" button to install the app.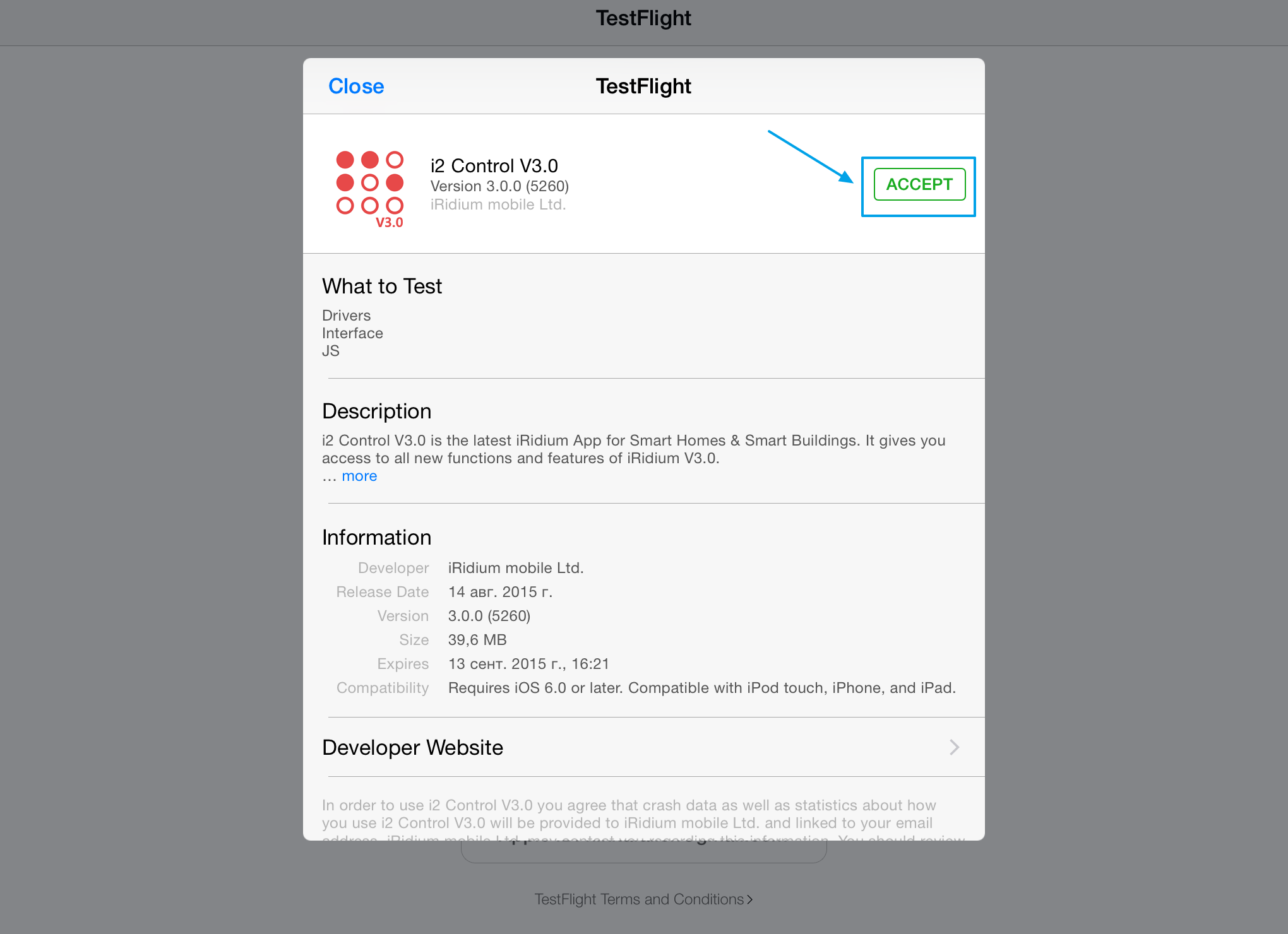 If you use several devices with the same Apple ID, you'll have access to Beta-testing via TestFlight on all devices.