Welcome!
On this forum you can discuss iRidium with other users. iRidium consist of 2 main components - i3 pro app and iRidium Server. Please post here your questions, ideas or errors you find.
Please send your questions to support team as a private messages.

Hi,
Create new panel in Studio (Panelproject).
Click with the right-mouse button on the name of the project
There is an option: "Create Two Project" (for creating the Server project)
Please change the description of this option, it's not clear what is means.
A better description could be: Create Server Project
Thanks
Theo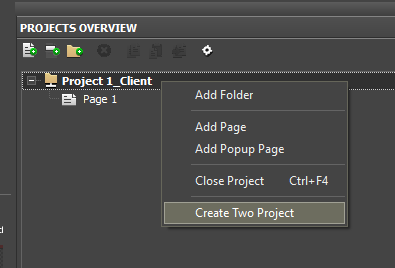 Hello,

It has been implemented from iRidium Studio 1.0.0.18317

Hi,
Why there is still no Site-License for Domintell available?

Now, installers have to buy a FULL site license if they want to use iRidium moblie on several panels.

Please create a Site License for Domintell.

Хотелось бы при покупке установочного дистрибутива иметь русскоязычную локализацию.Иметь возможность управления диагностикой автомобиля с интегрированным ЭБУ. Я ещё не испытывал ваш пакет, а только смотрел с картинок, но на мой взгляд данные средства должны стать переработанными в полноценную IDE. Там в в интерфейсе программы не хватает две графы, это графа под Embedded средства сторонних разработчиков и графы под макросредства, мкросредства давали бы возможность множества методов доступа к различным периферийным устройствам не выходя из проекта. Где по результатам средств диагностики подключаемые ассемлер, компоновщик, отладчик делали свою работу, а компилятором получались бы готовые коммуникационные модули определённого протокола с занесением в рабочую SQL базу, как в системе Motronic фирмы Bosh.Тем самым решив проблему скриптовых API. Мне кажется это был бы революционный прорыв в технологии завтрашнего дня, но то ,что вы сегодня уже сделали это очень даже не мало. Благодарю за рецензию!