Ideas

The main feature we needed out of iRidium Server was scheduling and we have not got it in a usable format. This is very disappointing.

Having to use complex JS programming (yes it is complex for most installers) will mean we do not get the take up of iRidium server that we were expecting
I already have a scheduling script (that is much easier to setup than the iRidium Server version in the scenes and macros example). We just run this in one project on a PC on the network that is only used for scheduling and iRidium Gate (ie what iRidium server was going to replace)
All the installer needs to do in my script (and I have done this for them):
delay: driver name: command: hex or text:

"0; Clipsal Gate; ON //JONES/254/56/1; false";
And with the use project tokens in the GUI Editor for if the schedule is enabled, the day of week(not shown), and time and we can much more easily do scheduling: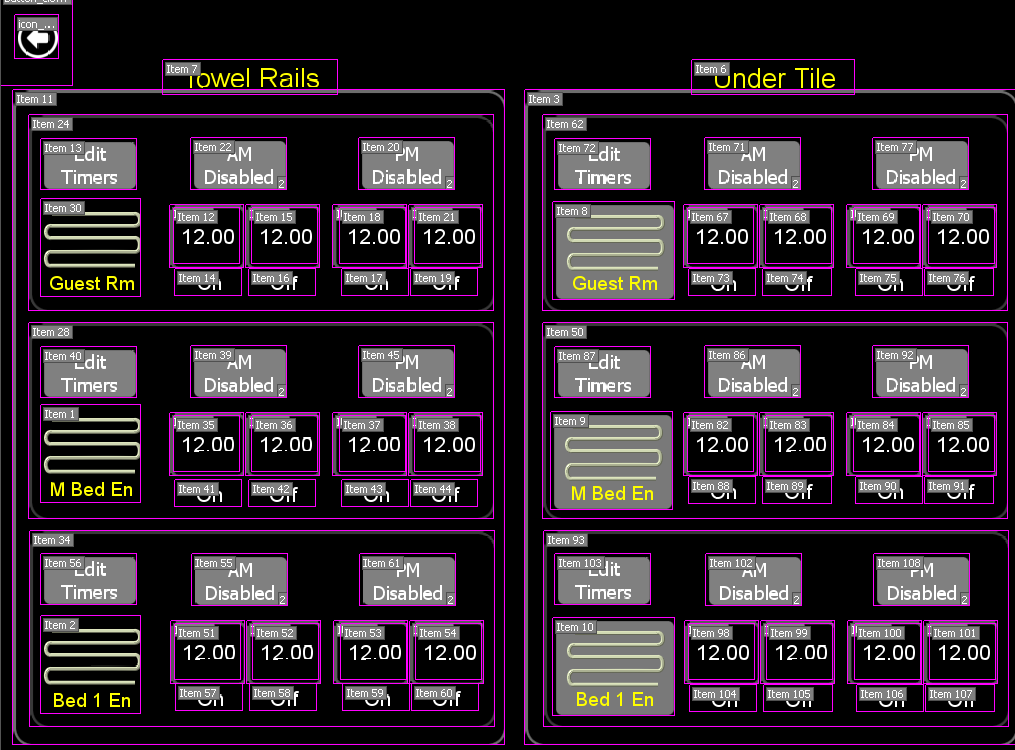 iRidium server is not solving the scheduling problem - it is making it worse as it is far too complicated.

What we need is a GUI interface to setup scheduling without the need for any JavaScript. 90% of installers are not programmers and this is one of the big preventers of installers using iRidium.
Please re-visit this with urgency as I cannot promote scheduling in the current format as the solution.
In this instance, iRidium server is just replacing a PC. Not a convincing selling point given the increase in complexity for installers :(