Articles
Update of the Server via the Web-interface
- Go to the web-interface, to the System tab.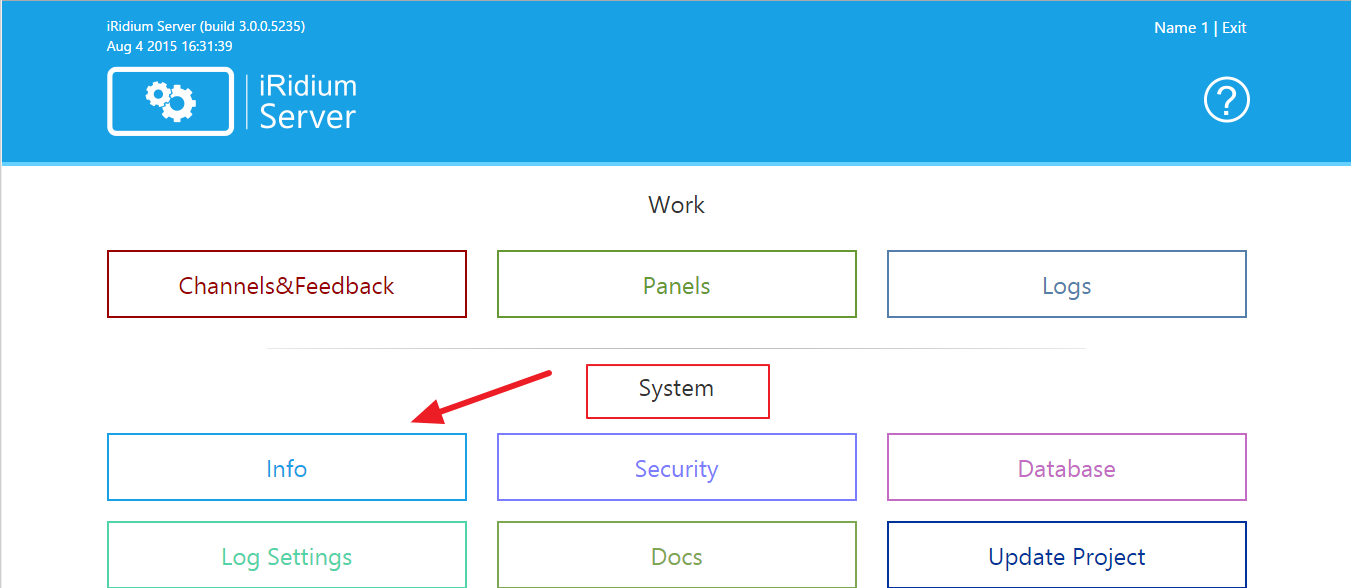 - Find the Build parameter in the Info tab.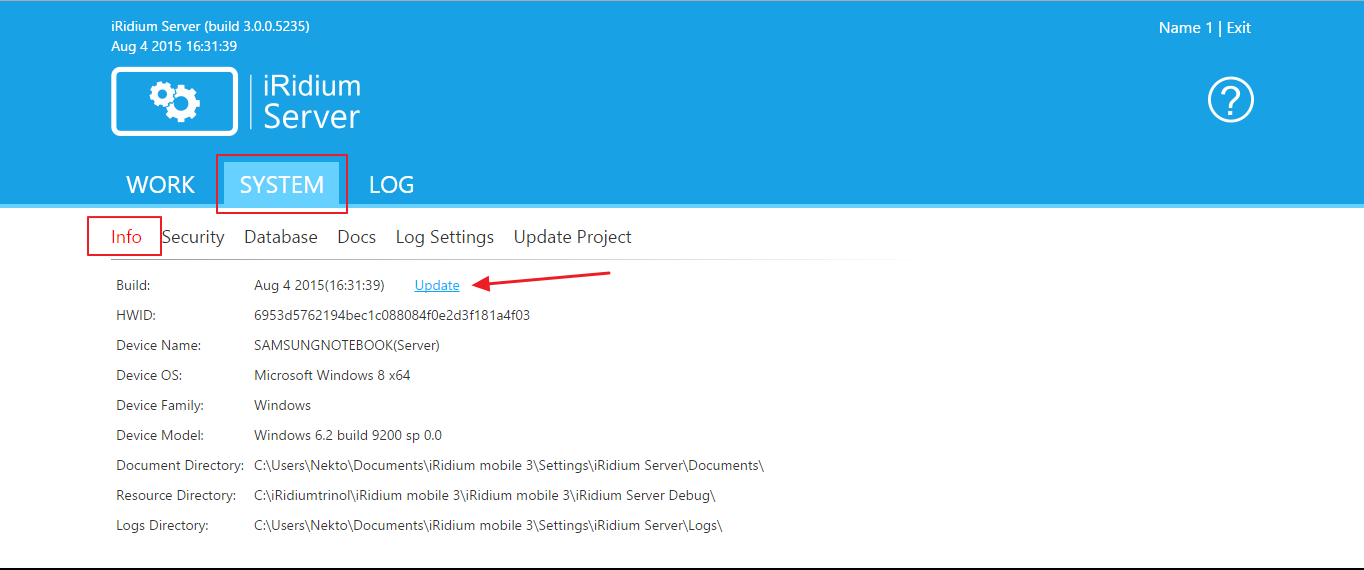 - Click Update.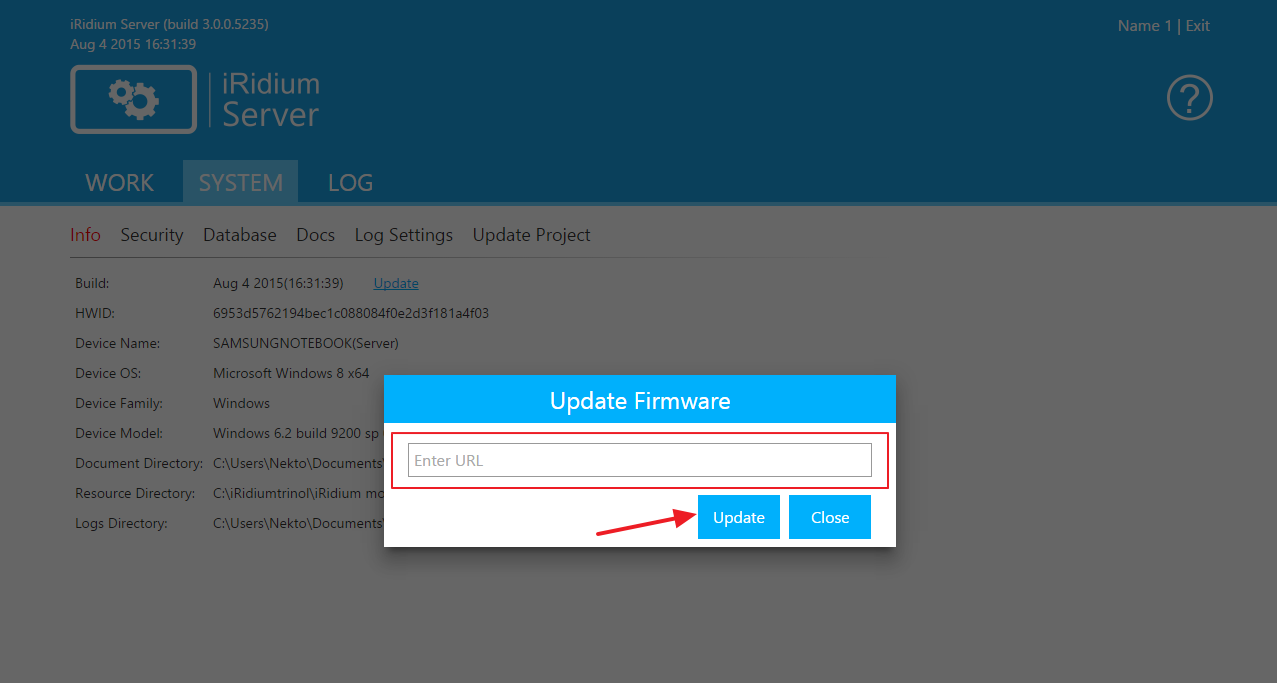 - Input the address where the new server build is located: http://www.iridiummobile.net/redirects/?go=iRidium_Server_OnBox
- Click Update again.
If after opening of the web-interface you see the old version, then the update was not successful. Please, write to technical support.